OUR LOVE | How To Honor God In Your Relationship
As many of you know, my boyfriend and I have been together since we were teenagers. We didn't get together and say right away, "Hey! Let's serve Jesus together! Woohhoooo" No. No. No. It took a lot of failures, setbacks, and disappointments for us to recognize God's constant love over us.
Truth is, it's easy to forget about God when you're seventeen years old and already in a serious relationship.

At the time, no one stressed the importance of accountability, boundaries and guarding our hearts. I remember going from one church to another because we were trying to find a place of worship where we can feel at home. We were just babies at the time and now that we are in our mid twenties we have matured so much in our faith. To be completely honest, serving God and being in a relationship has it's difficulties. It's not always Bible studies and free food. It's falling short unexpectedly and learning things the hard way. Honoring God in your relationship means fighting your flesh every single day. This blog post is for the seriously dating couples who desire to honor God with their relationship. It's not an easy thing to do but it's worth it. Here's some faith inspired relationship advice.... 
01. Flee from lust 
To "flee" means to run away from a place or situation of danger. FLEE from lust.  Lust starts off small and if you don't fix it, it will turn into something BIGGER. This means as a couple, you both have to flee from the little things that may lead to bigger consequences. For instance, if you're in a car with your boyfriend/girlfriend...it's probably not a good idea to listen to R Kelly's song, "Bump and Grind" LOL! Try to avoid (or FLEE) from music that has sexual content because the word of God says we need to guard our heart (Proverbs 4:23). Trust me, I know this can be hard when you're a big r&b fan like me BUT this little act won't go unnoticed by God. God see's the little sacrifices we make to please Him so start from here. Flee. From. Lust. 
02. Honor God with your body
 Don't you realize that your body is the temple of the Holy Spirit, who lives in you and was given to you by God? You do not belong to yourself, for God bought you with a high price. So you must honor God with your body. 1 Corinthians 6:19-20 NLT 

As believers, we hear this all the time and it's a standard that God holds us to because He wants the best outcome for us. In a relationship, we use our bodies to honor God by abstaining from sex. I will explain more in #3 because I believe this Bible verse has much more to do than sexual intimacy. Too often, we treat our bodies like nothing by feeding ourselves whatever we crave (I'm guilty!). We forget that it's a privilege to live in the body we're in. You can honor God together when you exercise daily, eat the right nutritions, quit smoking, give up bad habits, etc. When we take care of our bodies, we are taking care of God's temple and when we do harm to our bodies, we are harming God's temple. Another way couples can honor God together is by helping others. Jesus came to serve not to be served. Use your hands and feet to be a blessing to someone. Volunteering or donating to the local homeless shelter is always a great idea. It's these little acts of kindness that pleases God. 
03. Keep Sex Where It Belongs... in Marriage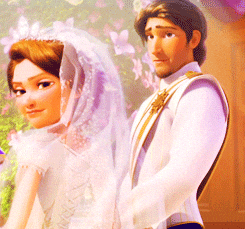 First of all, when you're dating and you're young you WILL encounter sexual sin over and over again. It's part of this worldly nature and our fleshly desires but let me tell you guys something......
Don't ever try to justify your sin because you're "in love".
It's like setting yourself up for disappointment. God knows when our hearts aren't in the right place and He sees everything. Keep sex where it belongs, in marriage...not when you're seriously dating or engaged...in MARRIAGE. You might question, "What happens if we have fallen short in this area of our relationship?"
You own up to it and you repent. Repent means to TURN AWAY. Sexual sin will make you feel so ashamed of yourself and even worse, you will feel further away from the LORD. You will view yourself as unworthy but this is the exact opposite of how God views you. God is love. God is like a loving father figure x100. When we fail, it doesn't make Him love us any less. God's love for you is more than what your mind can ever comprehend. But this doesn't mean we get to go and do whatever we please as a couple. My pastor once said, "God's grace isn't a license for you to sin".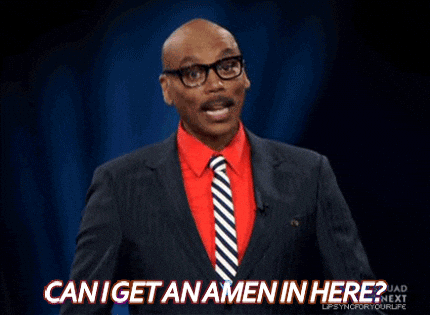 There's a reason why God tells us to abstain from sex until marriage and it wasn't to punish us. In the process of fighting our own desires, God is building our character by teaching us perseverance and self control. As a couple who desires to honor God, if you're not married, you will have to fight sexual urges together. I found that the best way to avoid sex before marriage is to simply.... AVOID the topic. Don't even flirt with it. Save it for the marriage bed. Hold yourself to God's standards and you will get God's blessings. 
04. Surround  Yourself With Godly Counsel

Don't let the word counsel intimidate you. This simply means to be around men and women of faith. When your relationship is going through hardship, take advice from older married couples who've been there and done that. Usually, parents give great advice. Keep in mind that there are some people who genuinely love you but they probably would give you advice that God didn't even approve of. This is why it's important to pray daily and spend time reading the Word. Doing these things will give you good discernment.
05. Pray Together

I mention prayer over and over again in my blog. Pray together. You really have to pray together. Something powerful happens when the two of you come together and pray before God in Jesus name. Yes, you should definitely have your own individual prayer lives but you should also pray as a couple. I mean... it only makes sense. By praying together, you strengthen your relationship and release your burdens off of each other and onto God. We are not as strong as we think we are and we have to open the door for God to move in our relationship and in our lives. Lift each other up in prayer daily and remember that God is in control.
Please reload